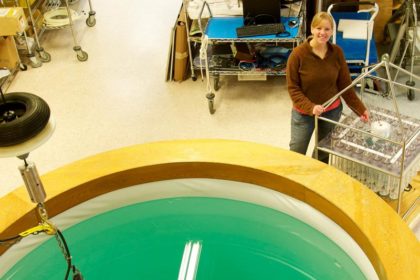 Instrument training, tours and product demos have been active this spring with customers from as far away as New Zealand. At our recent Open House, our engineers hosted domestic and international customers with product demonstrations, deployment discussions, and a tour of our facilities. Learn more about our samplers, profilers, and flotation with a visit to McLane.
The event allowed McLane to provide customized support to our visitors. More recently, McLane hosted an event organized by the Society of Women in Marine Science.
McLane wants your deployments to succeed: training at our facilities on Cape Cod is included at no cost with all our instruments. We encourage customers to arrange this benefit before the instrument ships to their site so classes can be tailored to their equipment specifications. We also encourage visitors to tour our offices throughout the year. Contact us for more details.