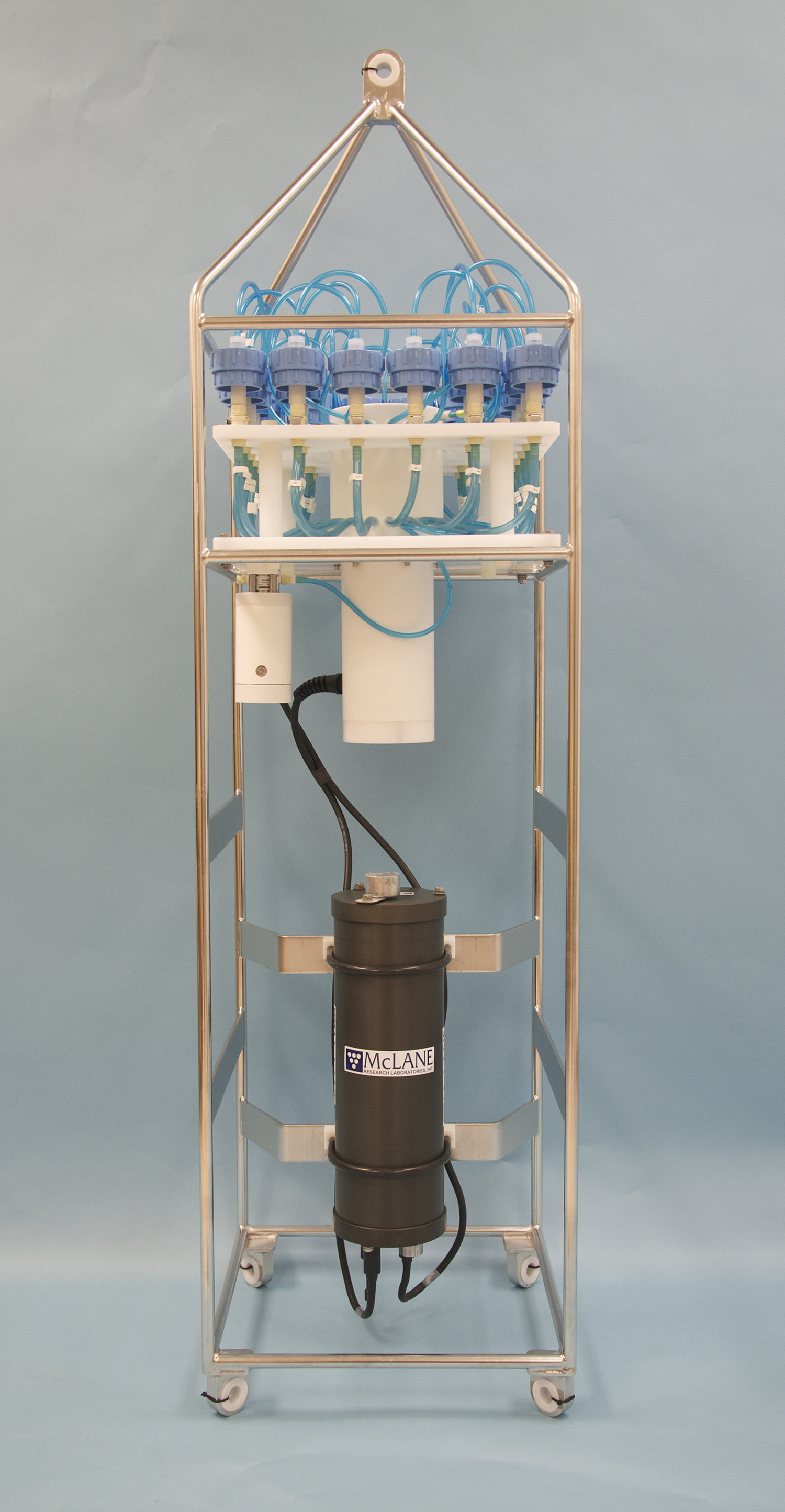 Brief Description:
The Phytoplankton Sampler (PPS) is an autonomous particulate sampler that filters up to 24 individual water samples through 47mm filters. Samples are collected in user-defined time series to collect trace metals, phytoplankton and suspended particles. The patented multi-port valve isolates individual samples and distributes water directly to the filter before passing through a pump.
Overview
| | |
| --- | --- |
| NUMBER OF SAMPLES: | 24 filtered samples (47mm filter) |
| FILTER TYPE: | Membrane filters (GFF) |
| DEPTH: | Maximum depth of 5,500m |
| TEMPERATURE RATING: | 0 to 35 °C |
| PUMP FLOW RATE: | 50-125 ml/minute |
| MAX TOTAL VOLUME: | 10 liters per filter |
| VOLUME ERROR: | ±5% of average |
| MAX DEPLOYMENT TIME: | 14 months (based on volume/flow rate) |
| POWER: | 10 Ahr battery pack |
For further information, download the PPS Data Sheet or Contact us.
Support
A complete PPS software distribution is available  from McLane. The distribution includes the current version of the PPS Firmware, User Manual, and Crosscut communication software. Software downloads provide the most current versions of utilities such as Crosscut.
Visit our Library for a complete selection of PPS documentation and other product resources.
McLane offers a hands-on course in PPS operation. PPS owners and prospective owners are invited to spend one day at our facility.
Learn more about Support and hands-on product training.